Uses of Low code application development Platform for Enterprises and ISVs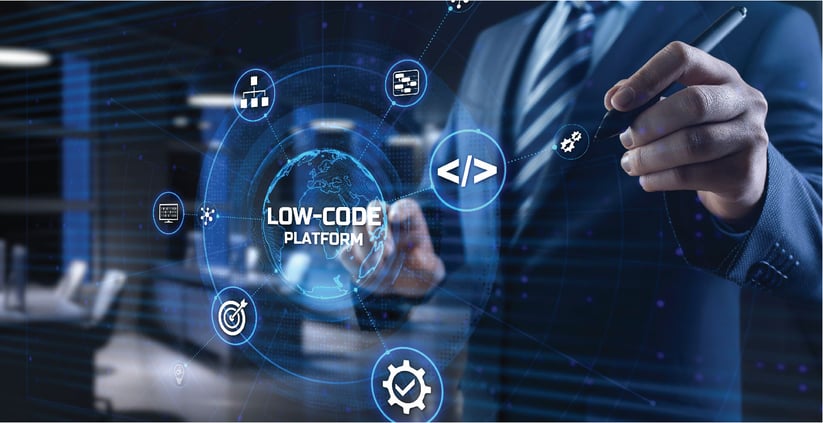 The low code application development Platform for Enterprises and ISVs is used to develop apps for multiple business and technical purposes. All kinds of mobile or web can be created from this platform without having any programming expertise.
Individuals who don't know much about coding can build apps quickly. These apps will have operational efficiency, such as computerizing manual and paper-based processes or contributing to business process management efforts. Organizations can easily benefit from this platform and can modernize their systems. Further, we will discuss the major uses and benefits of using these Low-code application platforms.
The future of low-code/no-code application development
The market is rapidly adopting digitized systems. On the basis of this digital transformation, industry experts have predicted that more enterprises will adopt the low-code platform to improve the efficiency of their productions. Although low code is a substitute for traditional application development, it cannot replace the manual process of application creation.
The low-code industry, according to Gartner analysts, expanded by 23% in 2020 to reach $11.3 billion and is expected to reach $13.8 billion in 2021 and nearly $30 billion by 2025. By 2024, low-code application development will contribute 65% of all application development activity, primarily for small and medium-sized projects, according to Gartner's projection.
Low-code and no-code are likely to adopt by everyone; professional developers as well as non-professional developers.
How Can It Benefit the Businesses?
A very tiring and complex coding is required to make basic software in traditional app development methods. Every step is done manually, which is very time-consuming. At least one well-suited programming language is required to create one software. Integrated development environments (IDEs), platforms, and package repositories are frequently essential parts of a traditional software project.
In comparison to the traditional way, the GUI of the low code application development Platform for Enterprises and ISVs provides templates and is often component-based. One will not have to type brackets, punctuations, and a string of words. Just simply plug the module that is suitable for your objective.
Final Verdict:
Both two approaches to software development increase productivity and cut down on time. However, some coding is permitted, especially in low-code application development Platforms for Enterprises and ISVs. Less experienced users can personalize their program on low-code platforms a little bit more than they could on no-code systems, where no coding is possible.
IF you want to know about Enterprise Grade Low code application development platform or Compare Low code Platform alternatives Mendix vs Outsystems vs Wavemaker and Low code Rapid application development Platform Studio